Photos
From Paul Bara of New Mexico -- Steinway O soundboard installation. "The board looks and sounds great!"
Soundboard and notched bridge caps by Nick Gravagne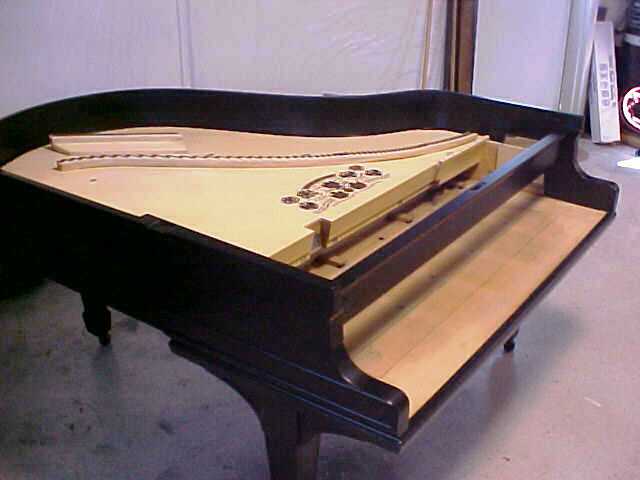 Below: Checking downbearing on new caps. Gage by
MAZZAGLIA TOOLS
12 Palmer St.
Salem, NH. 03079
http://www.geocities.com/mazzaglia_tools/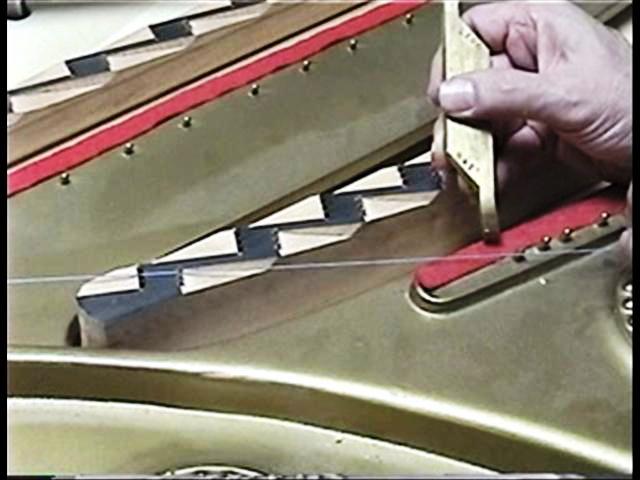 Below: Mason & Hamlin AA –
New board and raw caps by Nick Gravagne – installation, finish work, lacquer work and bridge notching by Frank Strnad
Wednesday, March 08, 2006 8:49 AM
Hi, Nick!
Thanks for the reply. The job has indeed turned out terrific so far, and I'm real excited about how the piano is going to sound! … I'll keep you posted on how the piano turns out.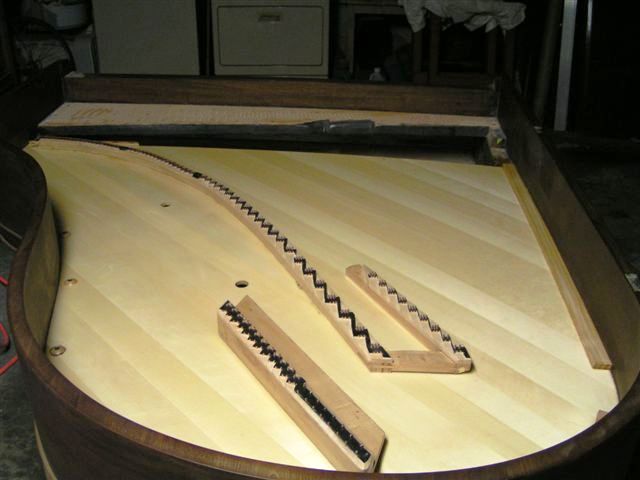 Thanks,
Frank
Bruce Stevens and Nick Gravagne -- this Steinway B board came out pretty well!